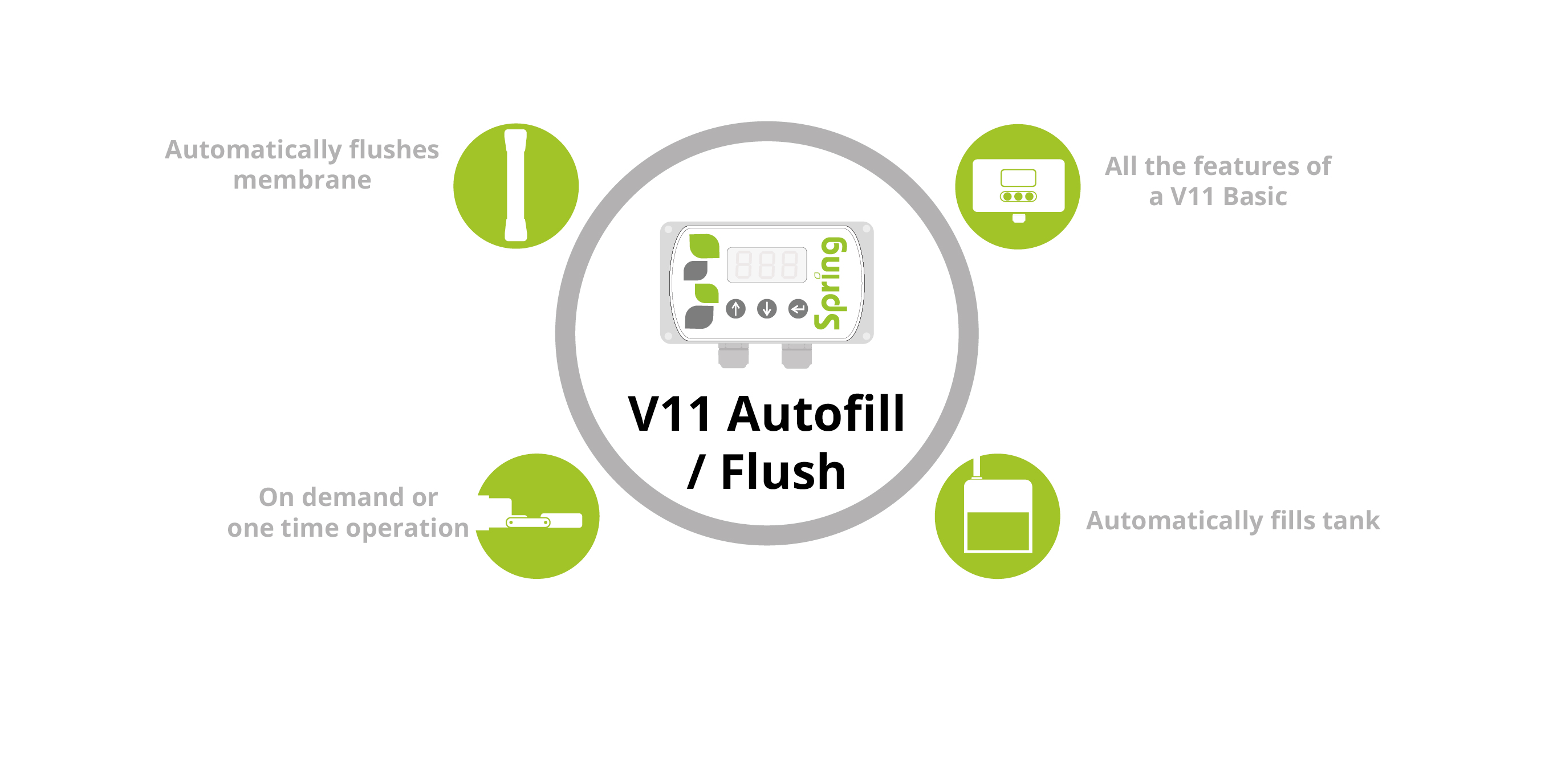 V11 Auto Fill / Flush
The main features of the V11 Auto Fill Flush model include the following.
Fills your tank automatically
One time fill or continuous (on demand) fill
Automatically flushes your RO membrane
Single or hourly flushing selectable
Easy to use and simple to install
Copes easily with demanding daily use
Extends life of resin cartridges
Controls water flow accurately (0-99) and dependably
Advanced micro Dead End detection and retesting
Accurate battery voltage testing
Low battery cut off override function
Unit is sealed to IP65, stopping water ingress
Supplied with full wiring kit, fuses and fuse holders, solenoid valve, level switch (horizontal or vertical), and full instructions.
This controller can be used as part of your RO process or to fill water tanks in your vehicle. Press a button to open the solenoid valve and start the water fill. When the water reaches the required level the level switch is activated and the controller closes the solenoid valve, thus stopping the fill. The controller also flushes your membrane automatically and can be set to do this at the beginning of each fill or hourly. The controller comes with all the market leading functionality of our standard digital controller.
Suitable for systems with or without booster pump fitted.
Manual and Video Links: