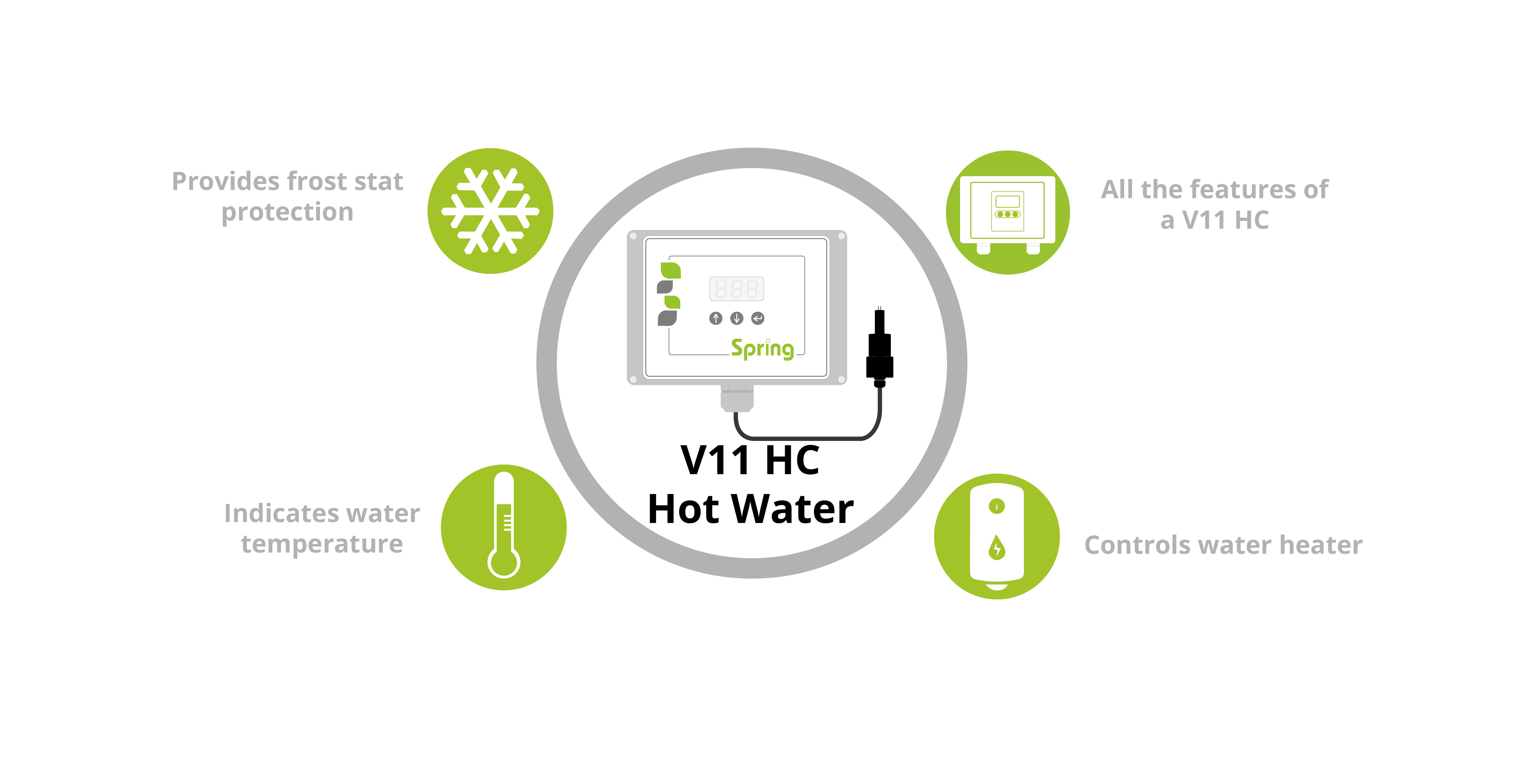 V11 HC Hot Water
The main features of the V11 HC Hot Water model include the following.
High powered 12v pump controller (35 Amps max)
Suitable for softwashing pumps
Temperature measurement and indication
Controls a heater (diesel or gas)
Easy to use and simple to install
Copes easily with demanding daily use
Extends life of resin cartridges
Controls water flow accurately (0-99) and dependably
Advanced micro Dead End detection and retesting
Accurate battery voltage testing
Low battery cut off override function
Unit is sealed to IP65, stopping water ingress
Supplied with full wiring kit, fuses and fuse holders, temperature sensor, and full instructions.
This controller connects to a temperature sensor in the cold water tank and to a heater to provide hot water for cleaning but also to prevent overnight freezing. To prevent your system from freezing you must place the end of the hose back in the water tank to create recirculation. When placed in frost mode, if a low temperature (2 degrees C or below) is detected, the system is placed into heated recirculation by energising the pump and the heater.
Models purchased before 1 December 2013 are suitable for use with diesel heaters only. Consideration must be given to ensuring the escape of waste gases. Please ensure adequate ventilation when using diesel or gas water heaters.