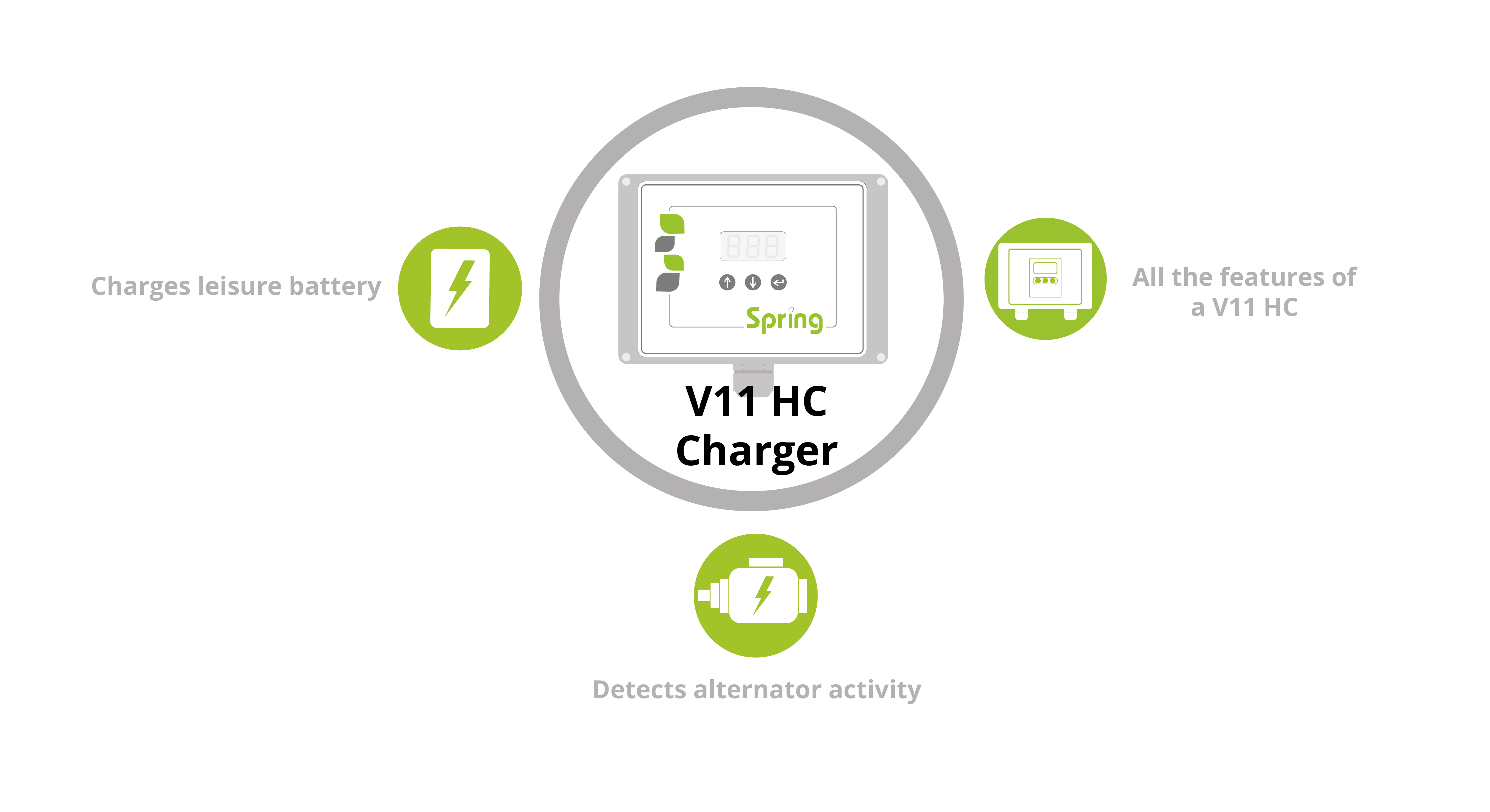 V11 HC Charger
The main features of the V11 HC Charger model include the following.
High powered 12v pump controller (35 Amps max)
Suitable for softwashing pumps
Charges the leisure battery
Easy to use and simple to install
Copes easily with demanding daily use
Extends life of resin cartridges
Controls water flow accurately (0-99) and dependably
Advanced micro Dead End detection and retesting
Accurate battery voltage testing
Low battery cut off override function
Unit is sealed to IP64, stopping water ingress
Supplied with full wiring kit, fuses and fuse holders, and full instructions.
This controller uses intelligent electronics to charge your leisure battery whilst travelling between sites. The controller detects when the engine is switched on and only then supplies current to the leisure battery. Once the engine is switched off, the controller will disconnect so that the leisure battery is no longer drawing a charge. The electronics ensure that no back charging from the leisure battery to the vehicle battery is possible.
We would advise that the V11 charger can be fitted to vehicles with intelligent alternator start/stop systems that have Euro 5 or earlier rated engine emission standards. The V11 charger operates correctly with most Euro 6 vehicles but may encounter issues with any Euro 6 designs that deploy regenerative braking. If in any doubt please consult your vehicle manufacturer or dealer prior to fitting any auxiliary electrical device as doing so may invalidate the manufacturer's warranty
The leisure battery will still require mains charging on occasion to condition your battery and maintain a full charge