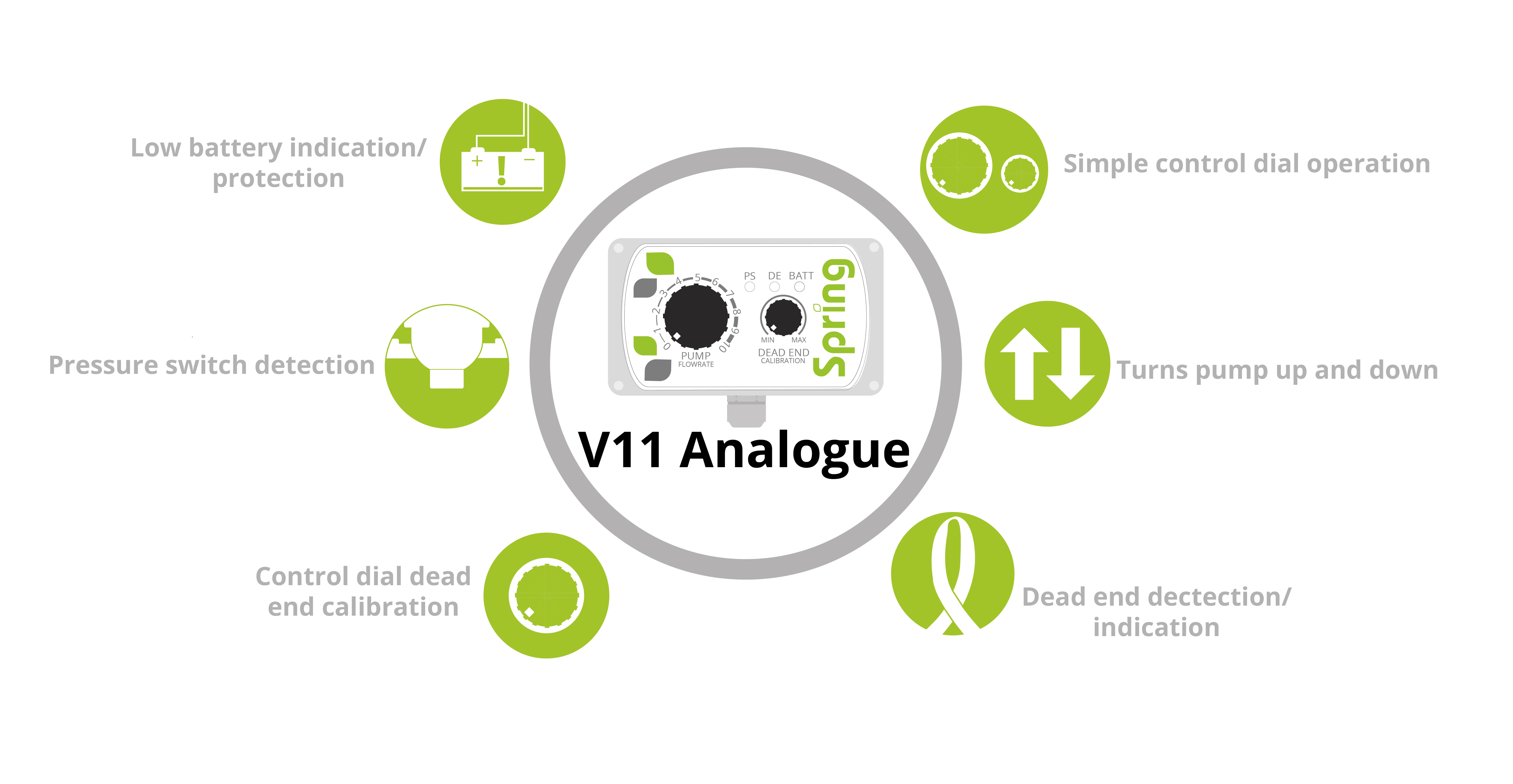 V11 Analogue
The main features of the V11 Analogue model include the following.
Copes easily with demanding daily use
Controls water flow accurately and dependably
Easy flow setting
Easy calibration for Dead End detection
Auto flows adjustment
Auto Dead End (DE) detection
DE LED
Low Battery Warning LED
Auto battery cut off, prevent permanent battery damage (Voltage below 10.5V)
Works with any hose or microbore
Works with pump pressure switch for additional system protection
Micro DE retest which means no pressure build up while in DE
Extends life of battery and pump
Reduces water use
Extends life of resin and filters
Unit is sealed to IP64, stopping water ingress
Easy to use and simple to install
With the Analogue, we have introduced all the features of one of our best selling controllers but it is a super simple to use package. The new Analogue is more robust and will easily stand up to continued daily use. The analogue controls give accurate water flow rate control plus easy setting of the Dead End detection and yet with all the power and water saving features of the Pro digital controller. Advanced Dead End detection and retesting ensures that your system will not pressure up during stopped water flow thus avoiding blown connectors and hoses.
Manual and Video Links: