Pump Controller Introduction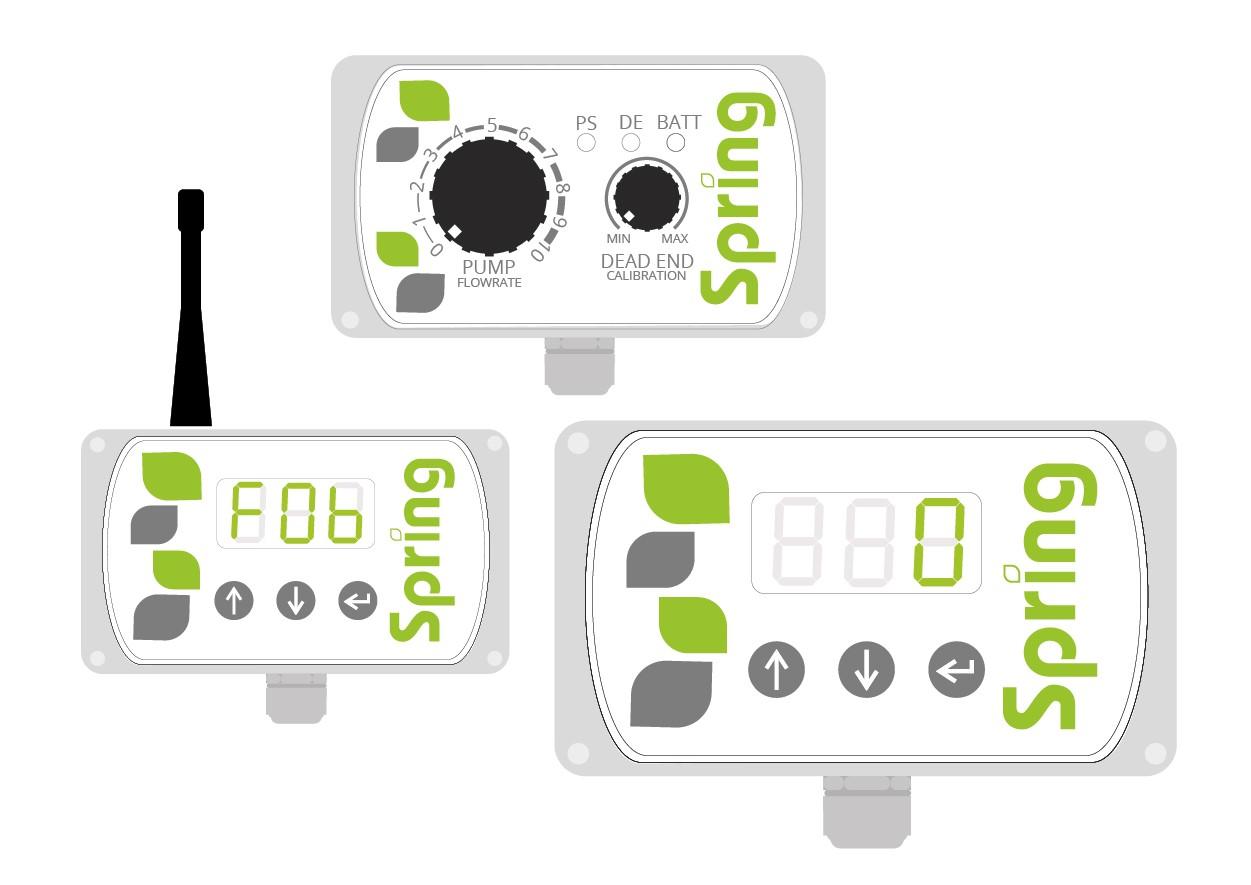 Spring (Europe) offers a broad range of advanced 12V pump controllers developed for the pure water fed pole (WFP) window cleaning industry. As part of the natural development cycle, we are also have an 18V DC analogue controller and an exciting range of 110-240V mains pump controllers for use with mains powered static and mobile RO systems. Controllers are avaialable with Auto filling, automated flush of the RO, TDS monitoring and High TDS shutdown.
We have been developing controllers for use within pure water cleaning and pump delivery water fed pole systems since 2004. As such we have an unrivalled experience and knowledge of the field. All our controllers are designed, manufactured and tested in the UK. We fully support our existing range whilst continuing to research and innovate.
Our controllers work well with all types of hose, brush and pole, and the Aquadapter, Aquatap and pole taps. All have the following standard user functions and features:
Pump speed control

Battery management

Pressure switch detection

Flow shut off detection (Dead End)

Micro DE retest without pressure build up in the system

Reverse polarity protection

High current protection

Volt drop compensation

Low battery cut off and override

Easy to use three button interface

Auto adjusts pump speed to match flow no matter what height

12 month manufacturer warranty
In addition, controllers are available that provide:
TDS measurement and control

Hot water measurement and control

Frost protection

Tank filling

RF radio remote

Split relay battery charging
In partnership with various distributors in the UK, Europe and the US, we have also developed bespoke solutions including multi function, multi pump, dosing and timer controllers. Please take a look at the full range of controllers contained on these pages.