Mains Controllers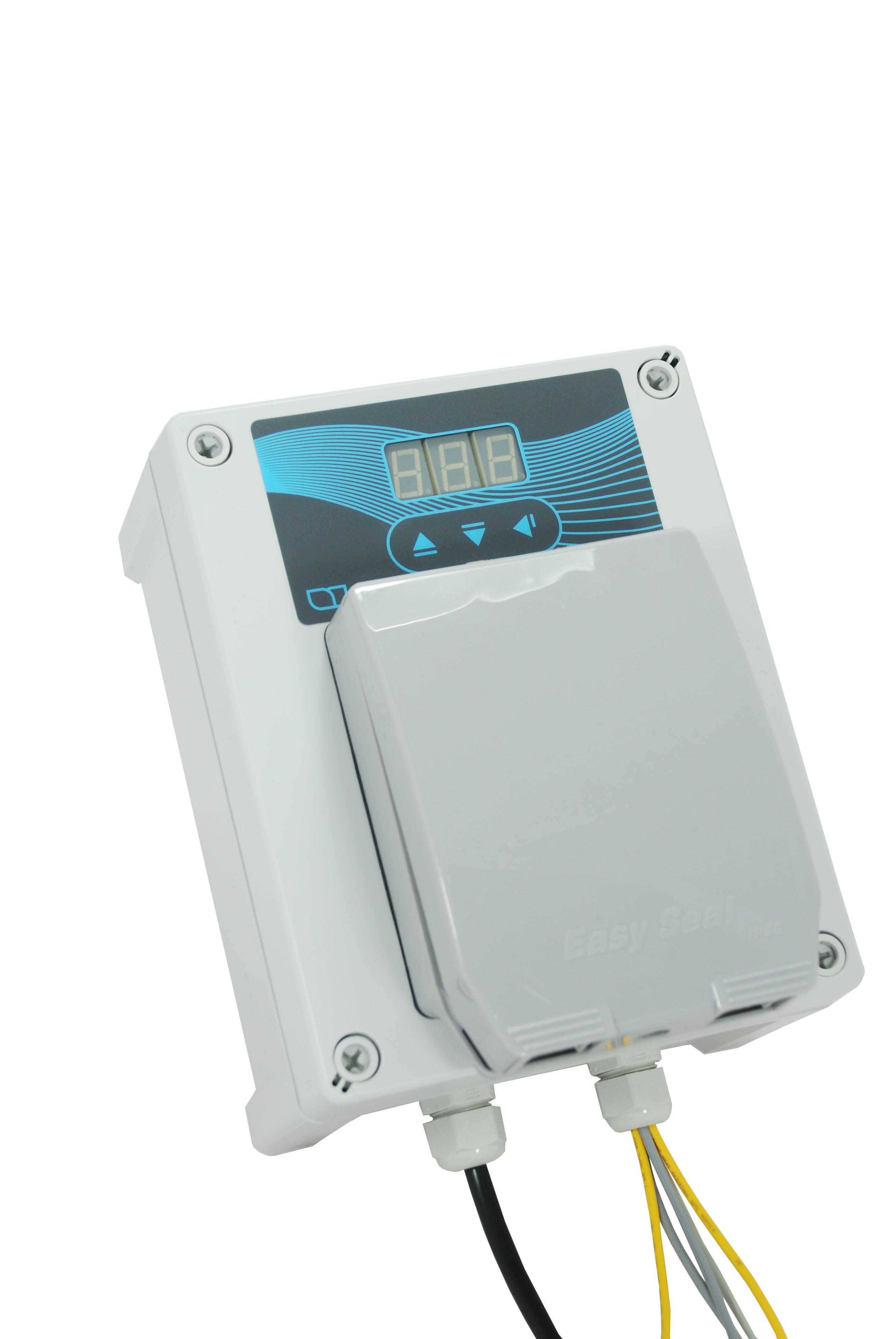 We are pleased to announce the Mains controller range.
This controller offers a wide range of applications, using 90-260VAC to produce a stable and reliable 12VDC supply for your pump. It will operate in a wide range of applications, including but not limited to:
Watering

Hydroponics

Aquatics

Irrigation

Flow rate control

Reverse osmosis

Liquid dosing

Pump control

Solenoid valve control

Timers

TDS (total dissolved solids)

Level control

Conductivity measurement

Radio remote control can also be added
It is available in 3 amp, 6 amp and 12 amp versions. All Spring controllers feature built-in protection against blockage. The system detects when the water flow is restricted (ie the hose has twisted or there is a blockage) and safely shuts down the pump. Then the user simply clears the blockage and/or reconnects and the pump will start up again.
The V11M digital controller will run with or without a pump pressure switch. However, we recommend that you use one to give ultimate protection. The micro blockage retest means should the pump outlet become blocked you can leave the system for prolonged periods with no pressure build up in your system, thus avoiding potential hose or connector blowouts and reducing the risk of a split hose. We also offer a range of 12V DC digital controls for those with no access to mains voltage supply or for automotive use.
Please click on the highlighted links for more details. For unique application requirements please contact us and our experts will be pleased to discuss your specific requirements.
Quick start guides & Manuals
40v Mains pump controller with timer
Hydroponics Mains Controller
The Mains controller can be used to control.......
Watering

Feeding

Nutrients

Pesticide
Ideal for your hydroponics growing room. Easy to install and will operate with mains water supply or a static supply such as a water butt or tank. Environmental control in the grow room is essential for strong plant growth. Central to the environment is the ability to accurately water and feed the plants. The control allows you to pre-select the water flow and watering period accurately and with confidence.
Dwell time can be set between 6 minutes and 99.9 hours over three days.
Watering periods can be set between 6 seconds and 99.9 minutes over three hours.
The control can also auto-fill water tanks and come with a conductivity meter if required. The control also features a number of protection mechanisms should the water flow be interrupted or the pump pressure switch is activated. Easy 3 digit displays allow quick diagnosis and remedy of the situation. The controller can be calibrated easily to any system using all hose and microbore.
Mains Powered Flow & Reverse Osmosis Controller
Mains Powered Flow & Reverse Osmosis Controller The Spring Mains Controller (V11m) is an ideal way to control a Reverse Osmosis pure water production system. In many locations, the mains fed water pressure is not sufficient to force water through the pre-filters and membrane efficiently. This leads to low production of pure water and large amounts of waste water.
The answer is the to fit a booster pump coupled with the flow controller allowing you to increase the pressure through your pure water system improving efficiency and water production. Also available with solenoid valve and float switches, which when fitted to your system provide a fully automated pure water production facility.
The control has built in protection mechanisms to prevent high-pressure build-up and in the event of an interruption in supply, the controller will automatically shut down the pump.
A static controller that not only has the usual Auto fill function but manages the RO membrane through an AutoFlush feature. This flushes the RO filter at the beginning of each filling cycle, to maximise the efficiency but reduce waste water and resin use. The control has been fitted in a system upgrade from 1000lt to 2000lt for Blackpool Council. Installed by one of our distributors showing the flexibility and versatile nature of the mains controller. The control is managing three float switches and Solenoid valves together with providing an auto flush function to maintain the RO membrane at it most efficient and extend its life.
In any situation where flow needs to be controlled

Accurately controls flow rate

Ideal for reverse osmosis control

Blockage detection

Ideal for dentistry RO

RO 12V Booster pumps

Available with water timer

Available with pump timer

Available with Auto Flushing of the RO